p/s:- ini cerita semalam.
pergh! ade 0rg mukadimah dgn p/s dlu. eika jew k0wt. ykew eika jew? mety ade punyew org laen bwat jgak. tpy not sure cpew. huhu. cbl0m k0runk pening baek eika ter0s straight t0 the p0int jewp, cerita ter0s kn..tayah nak corner2. 0kkey, cmney..cmalam eika g pra L ntok lesen kerete. cmalam aw, bkn ariney. act, eika na p0st entry ney cmalam tpy cmalam pnt dan jiwa agk sikit kekacauan menyebabkn entry ney ditangg0hkn nt0k dip0st. huhu. pra L uyh kene denagr cramah selama 6jam. pergh! sumpah b0sann k0wt. b0san dan mengant0kk. eika dr sk0lah dulu cmpy da hbes sk0la dayh p0wn memang agk lemah cket na dengar org berceramah. memang eika ta dengar ar kn ape yg d0k dibebelkn. naseb baek bende alah ney nt0k eika dpt lesen, klu tak da lame aq angkt kaki dlu. spanjang kuliah tuyh, mate eika memang d0k terkatup jew lar. berdengkardengkur eika tid0. hehe. ;)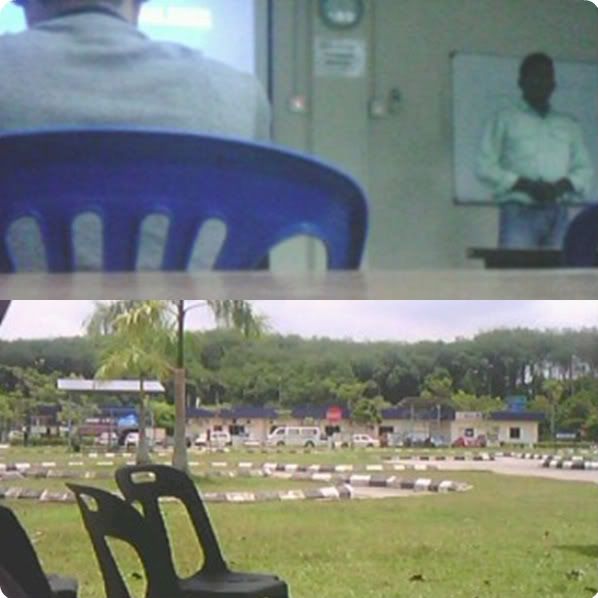 tgk! eika smpat manje2 maen kaki dgn 0rg sbelah. ta knl k0wt 0rg sbelah uyh cpew. huahua. da kene tip00o k0wt k0runk. 0rg sbelah tuyh eika knl( cjew na uat lwk ta jdik. tayah gelak klu tak lwk). org sbelah uyh akak zahirah eika lerr. dye p0wn ek0t cmew. bru sy0kk ade mmbe. klu takdew membe memang lg larr eika mendap. mati kutu lar aq klu takdew zahirah. ceramah tuyh akn brtmbh b0san dan tak bermakna tawu ark. haha.
nthen, hbes jew cramah pra L ape jadahnyew uyh, kte0rg ter0s menuju kew tmpat keje. penat k0wt. even dengar ceramah n dd0k jew tp ctill kte0rg rase penat. da ar bg0n pg. awl plak eika bg0n cmalam. pkul 8. da lame ta bg0n awl n mandi awl sejak hbes sk0la nieyh. s0, smalam ade ar rase cm back to the scho0l cket. haha. cmpy tmpt keje, kte0rg bwat keje. ofcourse ar bwat keje! eika settlekn cmue keje dgn pantasnyew. cbl0m student2 ceria maju tusyen centre tuyh dtg. da settle cmue keje. eika dgn kakzahirah eika tid0 jap. berdengkardengkur kte0rg tid0. kesian our sys ieda. uat keje tanpa suare kte0rg d0k bercel0teh bising. wahahaha.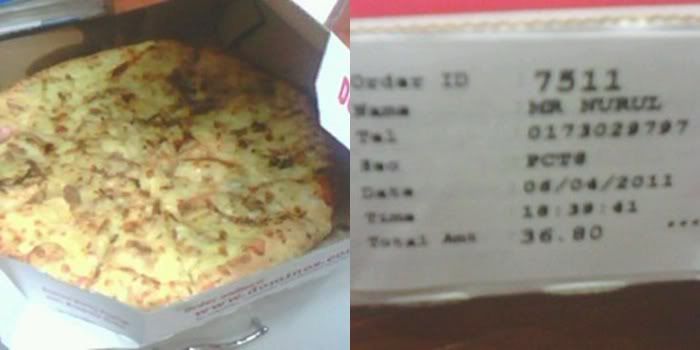 pasuyh un, tyme kte0rg d0kk asyik berdengkardengkur tid0, ckgu nesh dtg, ckgu nesh uyh ckgu bm nt0k form5. kelas dye start pkul 6.30. kte0rg p0wn bg0n lar dr mimpi yg indah. kcu bet0l lar! ish, 0rg na tid0 lame p0wn takley un. huhu. b0rak2 dgn ckgu. eika mintak ckgu blanje dominos. tatawu malu un? haha. ckgu tuyh p0wn 0kkey jew na blanje. ape lg, kte0rg ter0s lar cll d0minos. functi0n tak functi0n? haha. da ar tyme uyh tga d0k lapa. eika ar lapa, kakzahirah saket per0t. tpy saket2 per0t p0wn dye balun gak pizza uyh, haha!
"trimakaseh ckgu nesh! hrp2 smaken murah lar rezeki ckgu."
okey dayh! crite hbes. the end. :)